PRE EMPLOYMENT BACKGROUND SCREENING
Protect both your companies as well as your employees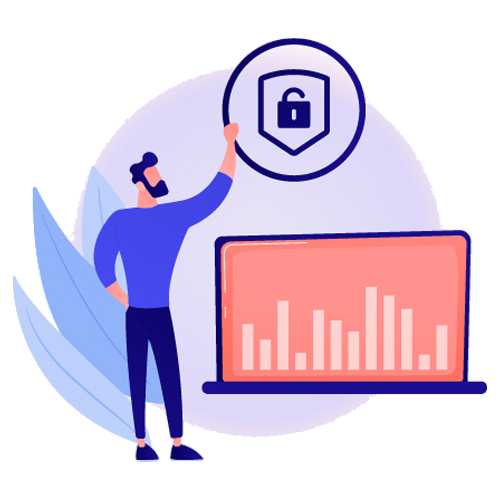 In today's society, it is necessary for businesses to protect both their companies as well as their employees. This has resulted in an increase in the use of background screening as part of the hiring process. Pre Employment screenings are often referred to as a first line of defense for businesses. Having a screening process in place enables employers to make more informed decisions when hiring, and potentially prevent workplace risks such as theft, fraud, abuse and violence. Screening programs can even protect against negligent hiring.
Screening Link provides comprehensive background screenings services to companies nationwide. By combining industry experience of over 20 years with the latest technology, our solutions deliver fast and accurate results. Screening Link offers a broad range of different types of background screenings, such as county, state and federal criminal searches, employment and education certifications, and other screenings like social security reports and motor vehicle reports to name a few. Screenings can offer further insight into a candidate's performance, qualifications, and character. Certain positions may require additional screenings depending on the job responsibility and level of involvement within your company. Our services are available as single searches or packages can be set up specifically for your company.
Our pre employment screening solutions are web based and provide organizations a scalable solution that works for companies of any size and addresses their diverse needs. Results are delivered electronically in easy-to-read and customizable reports. We pride ourselves on service and our flexibility to customize solutions to ensure you receive the information needed to make informed hiring decisions.
Reduces negligent hiring lawsuits
Reduces Workplace Violence
Eliminates unqualified applicants
Promotes a safer work environment
Lowers premiums on health, liability and workers compensation insurance
Reduces accidents on the job
Reduces turnover
Promotes a safe work environment
USING A SCREENING COMPANY
Promotes accuracy, fairness and privacy
Informs employees of their rights in the case of adverse action
Gives the employee the opportunity to dispute information reported
In-House background screening is not protected by the FCRA.
Pre Employment Verifications
Education
Employment
References
Profesional License
Education
Failing to verify important information can result in having unqualified people in positions they do not deserve and affect your company's ability to compete. With this search, we will validate schools attended, diplomas, degrees, certificates and dates of attendance
Employment
References
Profesional License